Podiatry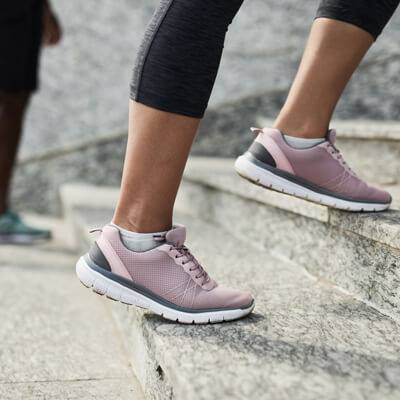 As your feet are the foundation of your body, you want them to feel and function great. Triad Pain Group is pleased to provide a range of podiatry services. We are able to offer the diagnosis, treatment, and prevention of conditions related to the foot, ankle, and lower extremities. The types of issues we can address include the following:
We can also provide custom orthotics for patients with flat feet, plantar fasciitis, high arches, overpronation, heel spurs, bunions, or other foot conditions.
What to Expect
Surgical podiatrist Dr. Banks will perform a comprehensive foot exam, and check blood flow, nerve function, and skin, depending on what you see her for.
If you present with heel pain, we will have you get imaging such as X-rays or an MRI, so we can provide a comprehensive approach to addressing your particular issue. We'll also get your history and any prior surgery so Dr. Banks knows what prior treatment you've had. Based on the exam, imaging, and other information gathered, she'll provide the appropriate treatment.
About Our Podiatrist
Dr. Banks received a Doctor of Podiatric Medicine from Temple University in 2011. She has the following board certifications and fellowships: Diplomate, American Board of Podiatric Medicine (2020), and Fellow of the American College of Foot and Ankle Surgeons (2019). Dr. Banks is also the recipient of numerous awards, and she's also been published.

Podiatry | (480) 413-0586