Chiropractic Care in Gold Canyon
Expert Chiropractic Care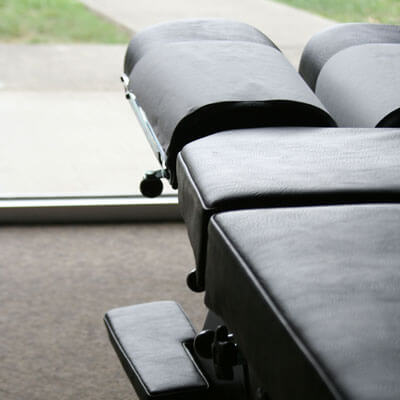 Chiropractic care is about much more than adjusting necks and backs. It's another important tool in the toolbox of the team at Triad Pain Group. Chiropractic care has been proven to increase mobility and enhance your experience during pain management and your individualized, targeted rehabilitation plans.
Not only will it help you manage acute and chronic pain, but it will help your joints move properly, maintain and achieve great posture, help you avoid injury, reduce inflammation in the body, and restore function so you can live your best life possible.
Every condition we treat can benefit from chiropractic care. Our multidisciplinary clinic allows you to have access to multiple methods of recovery, in one location, with medical professionals who are all on the same team.
What to Expect During Treatment
Our experienced healthcare professionals believe chiropractic's purpose for patients is to get to the root cause of the problem. Pain is a symptom — it's not the actual biomechanical cause — so just medicating the area isn't enough.
Whether it's whiplash, chronic health conditions or even old sports injuries, the tried and true way to get to the source of the pain is to get the body moving again, pinpointing the issue in the spine, joints or muscles, and then stabilizing them and healing the area through other modalities, like massage or physical therapy.
Any chiropractic plan and complementary modalities are then individualized to the patient. We don't treat protocols, we treat patients. We use several different modalities to help get the patient moving again, including but not limited to:
Diversified »
This hands-on approach allows us to manually adjust your spinal bones into proper position.
With the Activator® handheld instrument, we can provide precise, gentle adjustments where and when you need it most.
Manipulation Under Anesthesia (MUA) »
We offer Manipulation Under Anesthesia, or MUA, to help patients who do not respond to more conservative forms of chiropractic care, or whom we believe, could benefit from greater joint mobility than we can achieve during a conventional visit.
Myofascial release is a form of physical therapy that's often used to address myofascial pain syndrome. This chronic pain disorder is caused by sensitivity and tightness in the myofascial tissues.
To promote healing and reduce pain, swelling and inflammation to gain improved range of motion. This FDA approved laser therapy is proven to stimulate tissue repair and growth.
Microcurrent »
A way to relieve pain using very low levels of electrical current.
Whether you have severe back pain or a bulging or herniated disc, you want effective and lasting relief. Non-surgical spinal decompression is a drug-free option to address your pain or disc issue.
Therapeutic ultrasound uses high-frequency, inaudible sound waves to address a broad array of soft tissue injuries.
As an effective nonsurgical chiropractic option, Shockwave Therapy utilizes spurts of highly pressured acoustic (sound) waves to deliver a powered force to painful areas of the body.
Once you're no longer in pain, you'll also be encouraged to do stretching and other gentle movement activities, like yoga and aquatic therapy, to keep your muscles in motion during your treatment and long afterward. A body that's able to move freely is a body free from pain.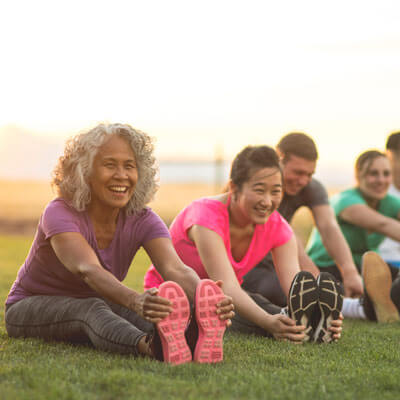 Healing Begins Here
Our goal is to see you healed. We are adamant about providing our patients with multifaceted treatment plans, including chiropractic, that alleviate your pain, help you regain mobility, and learn the ways you can continue your healing process. We want to see you thrive in your life, not simply just exist.
Contact us today to make an appointment!
CONTACT US


Chiropractic Care Gold Canyon, Chandler, Mesa, Gilbert AZ | (480) 413-0586