New Patients at Triad Pain Group
Now Accepting New Patients in Gold Canyon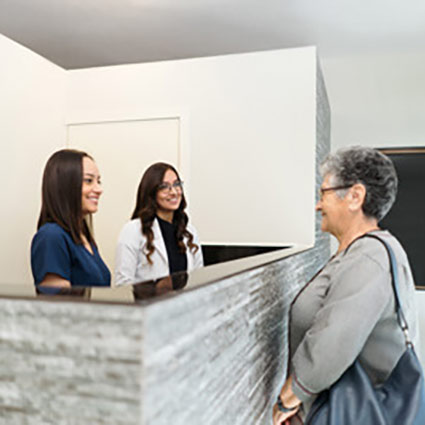 At Triad Pain Group, you will have access to a team of pain care, chiropractic and health and wellness professionals working toward creating a better life for you. Our focuses include chiropractic, physical therapy, regenerative medicine, and medicine management.
We want to provide treatments that are consistent with proven outcomes. Our comprehensive care plans are born from proper research, with extensive studies supporting our treatment methods.
Our staff of highly experienced physicians and health care practitioners look for the root cause of your pain, and they have a vast array of tools to help solve the problem and reduce or remove the symptoms it's causing.
What to Expect
For your first appointment, make sure you have your insurance information readily available and be prepared to fill out the intake forms if you haven't done so prior to the appointment. Comfortable clothing is a good choice for any appointments. Most patients will be treated during the first appointment, though some may have to wait until the second visit depending on the cause of your pain and discomfort and your insurance requirements.
If you need a separate treatment like massage therapy or physical therapy in conjunction with chiropractic care, you may have to make a separate appointment.
The first visit will take around an hour, with follow-up appointments likely taking less time. The office manager or front desk coordinator will help you navigate your insurance and payment options during your first appointment.
Contact Us Today to Begin Your Healing Journey
As a result of our intra-disciplinary medical group, we can coordinate your care quickly and since relief is the goal, you will be scheduled by staff and seen by our providers within days—not weeks. We only consider our mission a success when you give us a try, find relief from your pain, and then tell others. Contact us today to get started on a path toward feeling better and enjoying life, pain-free.
CONTACT US

New Patients at Triad Pain Group | (480) 413-0586