About Triad Pain Group
Experts in Pain Management in Gold Canyon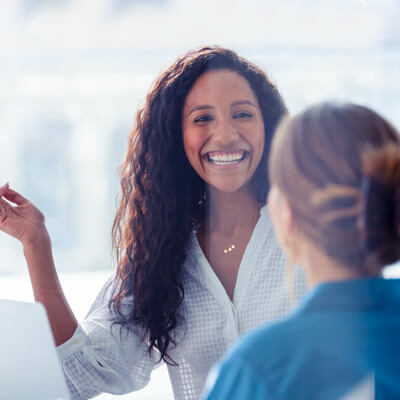 The team at Triad Pain Group is eager to help you get back to living a pain-free life through their expert pain management plans. Our main goal is to help you improve your life and your livelihood, getting to the root of your pain to resolve the problem, not just treat your symptoms.
Triad Pain Group is a multidisciplinary practice that has emerged from the merger of Superstition Chiropractic Center and Triad Pain Management. This exciting new venture brings together the expertise of pain management and chiropractic doctors along with other healthcare providers to provide patients with comprehensive care and innovative treatment options.
The focus on patient-centered care remains a top priority, and the team at Triad Pain Group is committed to providing the same high-quality care our patients have come to expect from these two practices.
We have many tools to meet your pain care needs. We believe in a standard of practice that is supported by factual research and medical necessity. Our commitment is to diagnose the origin of your pain and restore health and function so you can get back to the quality of life you deserve.
We utilize evidence-informed protocols and state-of-the-art, FDA-approved, equipment. Our clinical practice model focuses on non-invasive or minimally invasive solutions to resolve or manage pain problems. Surgical, pharmaceutical and more invasive options are available to us when all other options are exhausted.
MEET OUR TEAM

Patients are Our Only Priority
Our doctors put patients first. We believe in treating patients—not protocol. Our interdisciplinary team get to the root cause of your issues, going beyond the symptoms for long-term wellness.
We want our patients to heal and feel better, helping you resolve the underlying issue or mitigate it significantly so you can live a viable, pain-free lifestyle.
One of the great benefits of visiting our practice is your access to
multiple methods of treatment
. You may come in for chiropractic care for a sore neck, and learn how physical therapy can also benefit you. Or perhaps you're visiting for the first time for a
chiropractic adjustment
to help nagging lower back pain and knee pain, and you are also a candidate for regenerative medicine. You will be able to explore the benefits of several types of treatment, something that wouldn't be possible at other area chiropractors in the Gold Canyon area.
Take Your Next Step Toward Pain-Free Living
You're in good hands with us. Our doctors have been doing this a long time and use well-researched modalities to help you live life pain-free. Schedule a visit to see how we can help you start enjoying life once again. Contact us today!

About Triad Pain Group | (480) 413-0586