Functional Pain Medicine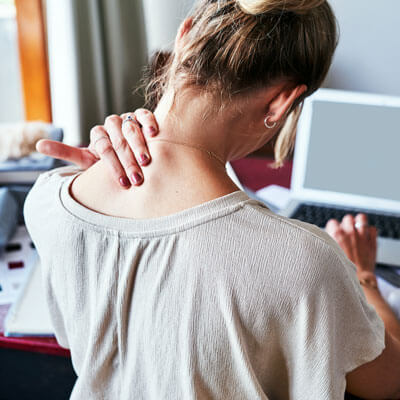 If you are suffering from any pain, you know all too well what it's like to have your life put on hold, as the effects start to seep into everyday life. It might be something annoying, like a tweaked neck muscle that continually causes you pain when you drive, or tennis elbow that's been preventing you from your weekly pickleball game. Or, it could be severe and leave you bedridden and homebound.
Help for Chronic Pain
Wherever you are on the spectrum, we treat the enormous range of pain issues with our functional pain management programs.
When a patient has a chronic pain condition, several pharmacologic treatments can be utilized to address the pain. Once an approach is identified, Our team of pain management specialists monitor the results and ensure the patient is responding appropriately. We provide medication management for a variety of pharmacological treatments. As a part of this service we also conduct urinalysis, which is the physical, chemical, and microscopic examination of urine.
Functional pain management allows your team at
Triad Pain Group
to create a rehab window to get your body in motion once more. We need to ensure you aren't in any pain before we start the other modalities, such as
chiropractic
,
massage
and
physical therapy
.
This is not a cure-all and we don't want patients on long-term plans. We want to manage your pain first, so we can then help you move again and inch our way toward less invasive wellness care plans.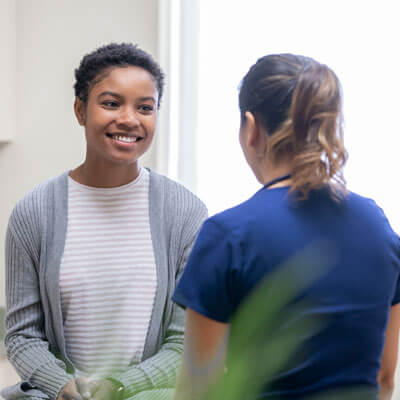 Medication Management and Injections
An important part of our multidisciplinary pain management approach is helping patients with medication management and using procedures and injections to ease their pain.
The injections we offer include:
Trigger point »
Treats extremely painful areas of muscles
Proves facet joints are the cause (or origin) of pain; also alleviates back or neck pain and inflammation
Reduces or eliminates pain from arthritis
Peripheral nerve block »
Uses an anesthetic near nerve(s) to temporarily numb the area
An affected joint is injected with a solution containing a corticosteroid medication to help decrease inflammation and pain in the joint
Botox for migraines
Procedures Offered
The procedures we offer at our affiliated ambulatory surgical center:
Ablations »
Reduces pain through electrical current to decrease pain signals
Facet Radiofrequency Neurotomy »
Minimally invasive, this procedure works to eliminate pain in the connections between the bones of the spine
Diagnostic in nature, it determines if back pain is from tears or damage to discs
Discectomy »
Removal of herniated disc material that is pressing on a nerve root or spinal cord
Distributes steroids to treat inflammation and low back pain
Temporarily disrupts the pain signal from being carried from a specific facet joint to the brain
In some cases, when other forms of pain management have failed and the patient has experienced chronic pain for six months or longer, Our team of medical providers offer Percutaneous Electrical Nerve Stimulation, or P.E.N.S. treatment. This minimally invasive treatment blocks the pain-causing nerves of the body from sending their signals and lasts about six months Not everyone is a candidate but if you've suffered in chronic pain for six months or longer, P.E.N.S. can be life-changing.
Percutaneous Electrical Nerve Stimulation (P.E.N.S.)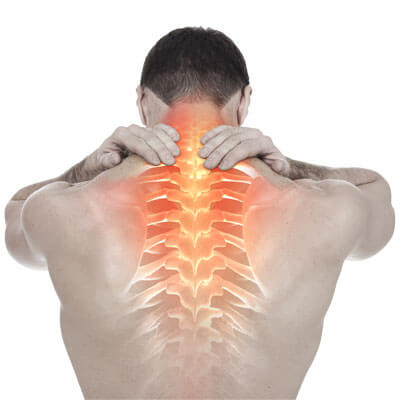 Introducing the Percutaneous Electrical Nerve Stimulator (P.E.N.S.) neurostimulator device to assist in the relief of chronic pain. P.E.N.S. is placed behind your ear to administer continuous electrode pulses that generate a low-level electrical current to nerve endings in the ear.
The Percutaneous Electrical Nerve Stimulator is a neurostimulation device that sends impulses through electrode arrays. The electrode arrays are implanted directly into the nerve endings based on your diagnosis.
In some cases, P.E.N.S. can be successful in mitigating pain for two to six months. It decreases desire for opioid based pain medication and can aid in opioid withdrawal treatment, which can, in turn, improve the ability to sleep through the night. Anxiety and depression can also be reduced.
Patients with chronic pain, neuropathic pain, diabetic neuropathy, cervical and lumbar pain, failed back surgery, or opioid withdrawal.
You Don't Have to Feel Pain Any Longer
Your life is on hold until you feel like yourself again. The benefit of our practice is that you have all services necessary for pain management under one roof. This creates a comprehensive care plan that can be achieved in less time and without your own personal coordination — we will help you make appointments with the various specialists you may need to see.
Contact us today to see how our team can help manage your pain, so you can get back to living your life and moving your body freely once more.
CONTACT US

Functional Pain Medicine | (480) 413-0586